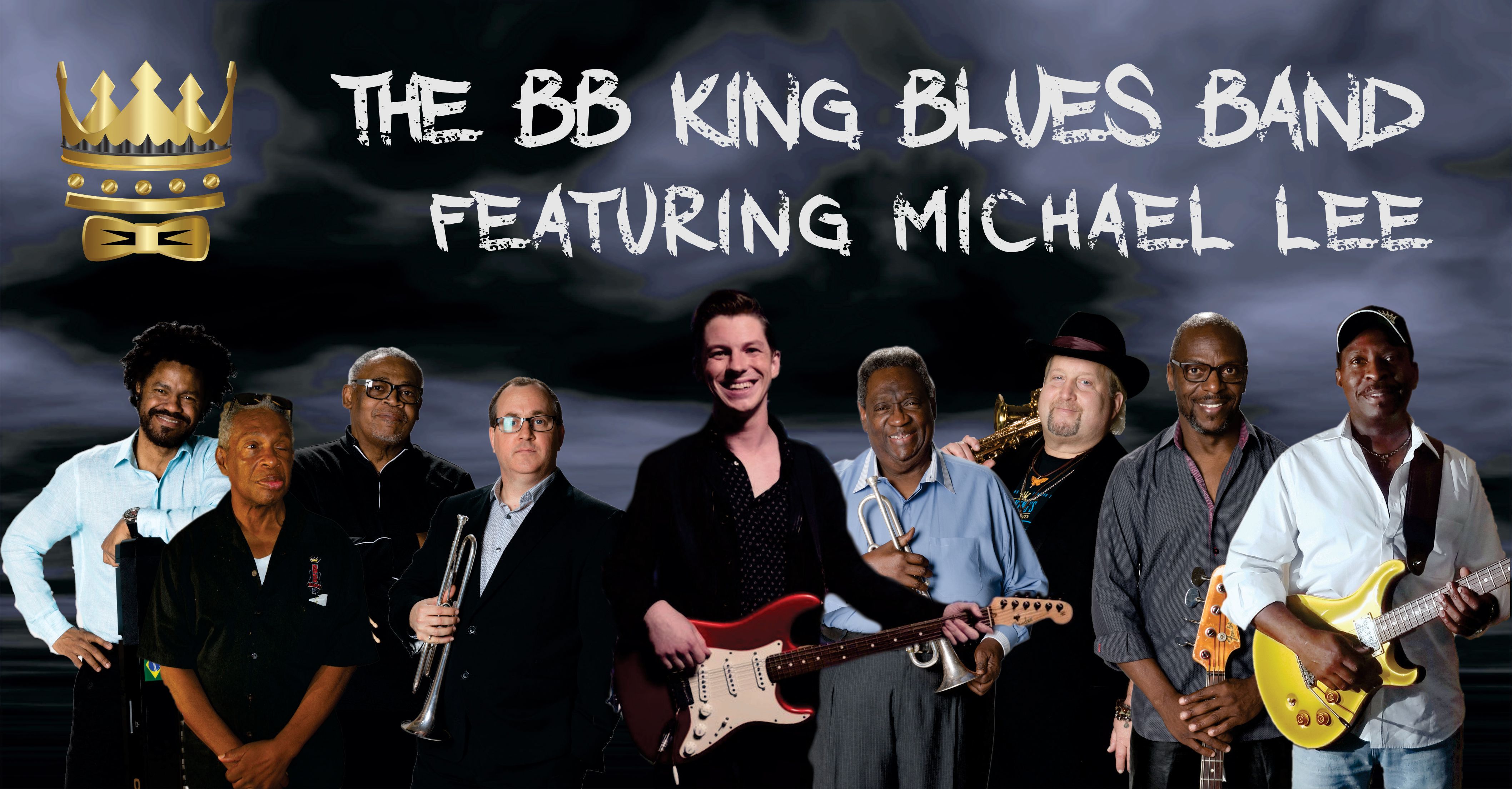 The BB Kings Band with Michael Lee
For over half a century, B.B. King and B.B. King's Band defined the blues to the world,
averaging over 250 sold out concerts per year, with classics like "The Thrill Is Gone,"
"Every Day I Have The Blues," "How Blues Can You Get," and "Why I Sing The Blues".
Now, superstar Tito Jackson (along with his beastly Blues guitar) has teamed up with B.B.
King's Blues Band to tour, keeping the musical legacy of B.B. King, The Jackson 5 and The
Jackson's alive.

Combining over 100 years of musical talent, this is your chance to experience and celebrate
these two legends together...LIVE ON STAGE!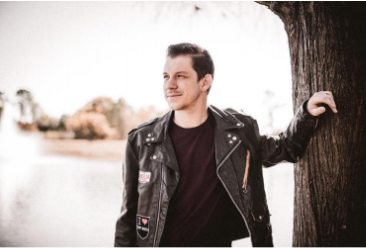 Michael Lee 
Vocals. Lead Guitar  
Michael Lee is a Fort Worth based Blues artist. Featured as a contestant for the 2018 Season of the Voice. Where his soul and energy was unmatched and unlike the show has ever seen. Raised around blues music his entire life, Michael spent the majority of his young life in blues clubs receiving an ivy league education from watching and playing with blues legends such as Andrew "Jr Boy" Jones (Freddie King), Buddy Whittington (John Mayall), Lucky Peterson (Willie Dixon). On nights he was not in the blues clubs he was down in the stockyards soaking in the Country sounds which emanated from those honky tonks. Like Delbert McClinton and many Fort Worth musicians before him, Michael's style of music has the perfect blend of Blues and Country. Michael Lee released his first record in 2014, released two singles in the summer of 2018 "Here I Am" and "Heart of Stone" and is releasing his sophomore record in 2019. 

Michael Lee Blind Audition: The Thrill Is Gone - See Michael perform live in front of the judges on The Voice. Their reactions say it all!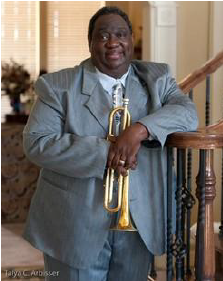 James "Boogaloo" Bolden
Trumpet

Born in Houston, TX, James Bolden began his musical training under the guidance of Edmund
C. Broussard. Bolden later seized the opportunity to study classical trumpet under Houston
Symphony Trumpeter Richard Schafer. James went on to play with local union bands that
performed with a wide array of artists such as Stevie Wonder, Isaac Hayes, Temptations,
Supremes, Spinners, and James Brown. Bolden eventually was given the opportunity to join the
Duke Ellington Orchestra where he thrived for years. Bolden later joined the band of B.B. King
and became bandleader during a stint of over 35 years. James Bolden now continues his
association with B.B. King by joining B.B. King's Band as bandleader.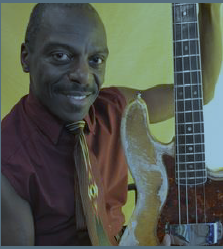 Russell Jackson
Bass

Starting his 41-year career in 1974, Russell Jackson moved to Chicago in 1976 and gained his blues stripes working with Otis Clay, Buddy Guy, Bobby Rush, and others like Charlie Musselwhite and WIllie Nelson.

For 8 years, Russell toured exclusively with B.B. King as his bass guitarist. Jackson was the first artist to put slap bass on a live blues recording, (Live at Old Miss 1979). During the 1990's, he recorded with Kenny "Blues Boss" Wayne on his Juno Award winning CD. In 1992, the Russell Jackson Band debuted and Jackson released three CD's of his own material. Present day, Russell is the Music Director for the New Generations of the Blues European Tours, formerly known as The Chicago Blues Festival. Jackson was welcomed into the B.B. King's Blues Band because of his extraordinary talent.
Herman Jackson

Drums

Herman Jackson is a native of Baton Rouge, LA. This master percussionist honed his skill at the Berkley School of Music, Boston, with noted jazz great, Alan Dawson. Jackson's world tours include performances in Ireland, Greenland, and Ivory Coast. Spain, Germany, Japan, Brazil, and Royal Festival Hall in London, as well as Carnegie Hall were just a few of many. Jackson was without a doubt influenced by the stellar lineup of artists with whom he toured and performed.
The lineup of those artists include Al Green, Ellis Marsalis, Nancy Wilson, and Blues Icon B.B. King. Jackson also played himself as a drummer in the HBO series Treme. Herman currently serves as Assistant Jazz Band Director at Southern University in Baton Rouge, LA, and heads the percussion department.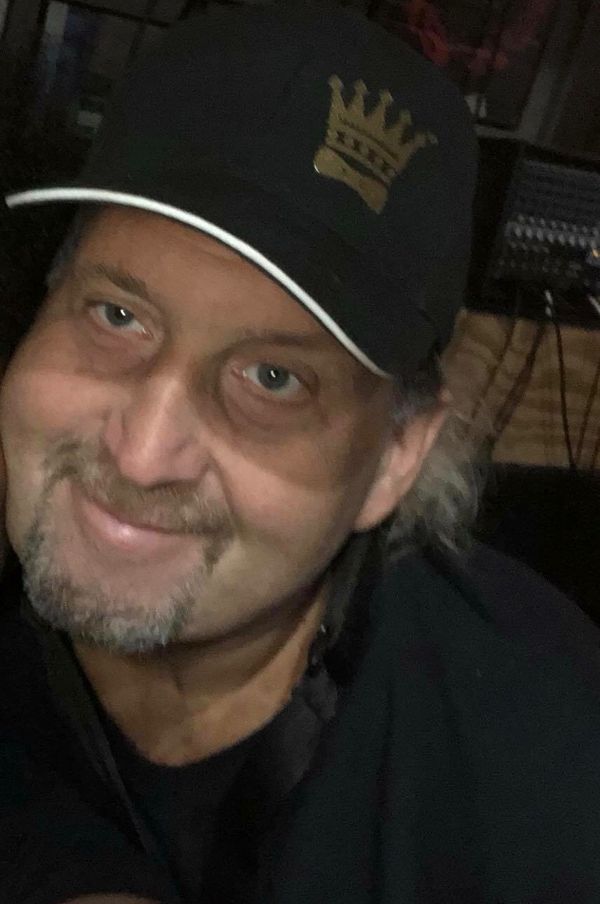 Eric Demmer

Saxophone

"Hear what you feel, play what you hear."

At the age of 10, Eric received his first saxophone. So began the journey of a natural-born musician playing anywhere at any time with anyone. One night, Eric was invited to perform onstage with the legendary Clarence "Gatemouth" Brown at a Houston club known as "Billy Blues." On that night, Eric joined Gate's band and traveled all over the world for the next 12 years until Gate's death in 2005.
The journey with Gate included performing as the opening act for Eric Clapton's "From the Cradle Tour." This gave Eric the opportunity to perform with many well-known and respected musicians, e.g. Carlos Santana, George Duke, Joe Sample, David Sanborn, and B.B. King. Buddy Guy, the Allman Brothers, and Dr. John were among many others.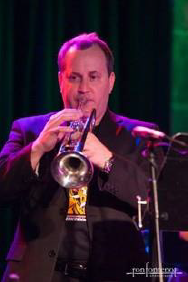 Lamar Boulet
Trumpet

Lamar was raised in Lafayette, LA, but got his start in the music business in New Orleans. It was there he was able to study and work with some of the legends in New Orleans such as Ellis Marsalis, his first teacher in the study of jazz. As an undergraduate, he studied with the incomparable Vince DiMartino at the University of Kentucky before receiving his masters degree at the University of Miami.
Lamar later moved to Orlando and worked at Disney as a composer/arranger, musician. Carnival Cruise Lines hired him as Musical Director and he spent 4 years in charge of musicians and talent. He also toured with Grammy Award winning Latin artist, Tito Nieves. Lamar now lives in Houston, TX, where he freelances and teachers. Lamar is honored to be a new member of B.B. King's Blues Band.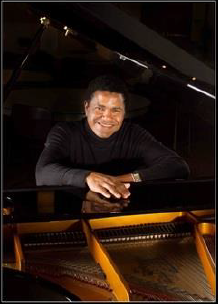 Darrell Lavigne

Keyboards

Darrell has been performing on stages around the world, most notably:
New Orleans Jazz & Heritage Festival - Rotterdam
JVC Jazz Festival - Netherlands, and
Berlin Jazz Festival - Germany.
Lavigne began his musical life at age 10, first on guitar then trumpet. It wasn't until
his senior year that he decided piano would be his instrument of choice. "I wanted to explore
harmony and the colors of music. Piano represented that for me."

Darrell's influences came from the usual jazz sources such as Monk, Bud Powell, Ahmad Jamal, Hancock, and Corea. Charlie Parker, Coltrane, and Miles Davis rounded out the crew.

Early musical exposure in addition to the mentoring by Ellis Marsalis and Edward "Kidd" Jordan helped Lavigne become one of the most sought-after pianists around. Darrell has gone on to record two albums with then Columbia Jazz Artist, Kent Jordan, write for one (Night Aire) and produce another (Out of This World). Over the years, Darrell has performed with artists Kirk Whalum, Marion Meadows, George Duke, Hubert/Ronnie Laws, and Everette Harp to name a few.

Though he's respected as a pianist/keyboardist, he continues to produce and write for a number of artists.

Discography:
Blue Orleans (Fertile Crescent, 2000);
Kidd Jordan/IAQ - Kidd Stuff (Danjor);
Michael Ward - After The Kiss (Sweet Music Records, 2006).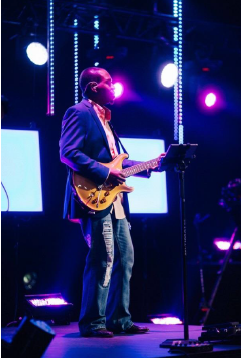 Wilbert A. Crosby

Guitar

Crosby is a guitarist, producer and music instructor that was born in Chicago, IL. Currently based in Chicago, Crosby has had the opportunity to perform and record with a varied group of artists like Pops Staples, Mavis Staples, Aretha Franklin, Charlélie Couture, and Carey Bell. 
A love for Blues, Gospel, Jazz and Soul music has always been a part of his life at an early age. Being that his father was a local tenor saxophone player in Chicago back in the 1950's and his god-father was Howlin' Wolf's blues drummer S.P. Leary, Crosby was always surrounded by legendary artists. By the time Wilbert was 10 years old he was playing guitar with his father's band during practice sessions. 
In 1983, Wilbert began playing with Pops Staples and went on his first international tour and further learned other aspects of the music industry. Already interested in composition, had the opportunity to compose and arrange for other artists which included Carey Bell. Out of their collaboration and creative efforts, the album, "Good Luck Man" (1997) won the W.C. Handy's Award. 
Accolades have adorned Crosby's career. He obtained the Albert King award in 1996 and has performed at the White House during the Clinton and Bush administrations. He performed the Grammy awarded song, "Have A Little Faith" with Mavis Staples at the 2005 Grammy Awards. Additionally, he played with Pops Staples at the 1995 Grammy Awards in an all-star jam with Bonnie Raitt, Phil Upchurch, WahWah Watson, Isaac Hayes & Maria Muldar. Wilbert also has the honor of product endorsements for Elixir Strings and Reunion Blues Guitar Cases.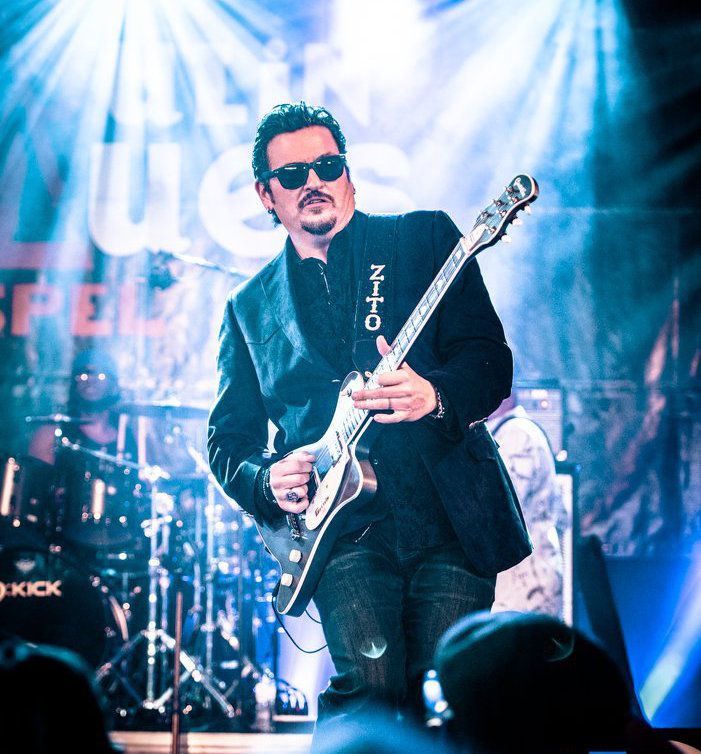 There may not be a more honest bluesman than Mike Zito, whose 15th album 'First Class Life' comes out May 11 on Ruf Records. The rocking yet poignant title track explores his journey from addiction to sobriety and then musical recognition; he is a two-time 2017 Blues Music Award nominee. "Second chance at a first class life," he sings, recalling the hard times. The Texas-based musician smiles and continues, "I grew up poor in St. Louis, and now I'm travelling the world to sing my songs."
Zito's star has been on the rise of late both solo and as a member of the Royal Southern Brotherhood, with bandmates Cyril Neville, Devon Allman, Charlie Wooton and Yonrico Scott.
As is fitting for a man with the word "Blues" tattooed across his picking hand, 'First Class Life' focuses squarely on blues with heart and chops to spare, not to mention wit and openness. The punchy "Time For A Change" conjures the tension in the world today while the exquisite Memphis-style song, "The World We Live In," which recalls BB King in its world-weariness. The electrified blues bounce of "Dying Day" finds Zito swearing lifelong allegiance to his wife. "Old Black Graveyard" sets the scene of a bluesman's final resting place and its disrepair, along with some possible supernatural influences, with Zito's masterful slide guitar flourishes driving it home.
Yet the record's darker moments are offset by cuts like "Mama Don't Like No Wah Wah," the funky crash-bang-wallop gem written with Ruf labelmate Bernard Allison about the late legend Koko Taylor. "Bernard told me about his first gig as guitarist for Taylor," laughs Mike. "Koko didn't like any effects on the guitar, she wanted it to sound natural. When Bernard made an attempt to use an effect on his guitar after playing with her for months, he got caught. 'Mama don't like no wah wah' is what he was told. That's a song to me!" The two guitar slingers trade off, trying to one up each other atop a funky blues groove, including Allison pulling out his forbidden wah wah pedal. The tongue-in-cheek "Back Problems" is a showcase for Zito's wit as a songwriter.
In addition to the press and Blues Music Award love, Zito has earned from fellow artists. Anders Osborne says, "I love Mike Zito! He's got that rare kinda voice that resonates in your soul. All his hardship, life experiences and kind heart oozes out of every note his sings. His guitar playing dances delicately between a contemporary blues virtuoso and an old fashion soul man. Mike continues to impress me with his straightforward and honest songwriting. His joy and grace shine through every record he makes. "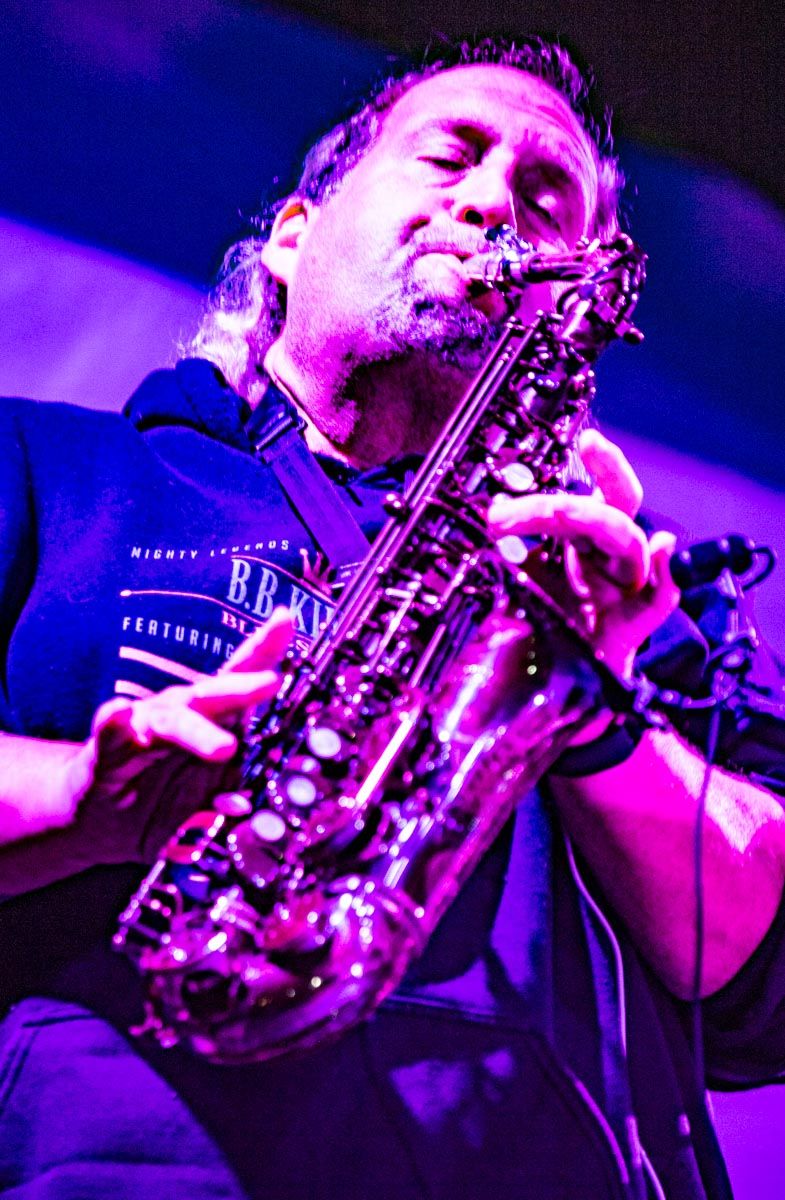 EDB
High energy, funky blues with a mix of jazz... combining a variety of influences while reminding everyone that, "The real thing comes from the heart and soul". An extension of Eric's style of music makes up the 'Eric Demmer & The Sax Dawgs' band. The Band does a combination of jazz standards, smooth jazz, funky blues, R&B, and a little bit of old time Rock n' Roll. From a nice ballad, to dueling sax solos, The Sax Dawgs never fail to leave a crowd in awe. The band loves having a good time with the audience, and strives to have a lot of crowd participation to make them feel apart of the experience.      
Jonn Del Toro Richardson -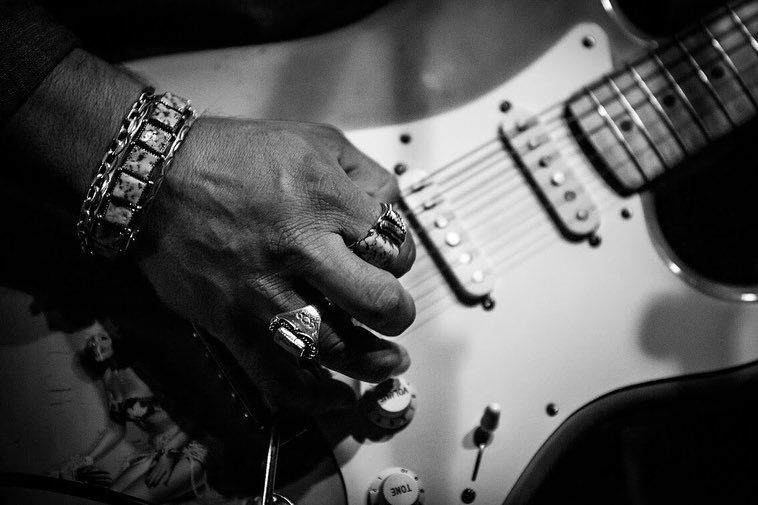 Jonn Del Toro Richardson got his start at an early age, having grown up in a musical family. His grandmother and her siblings played in a touring mariachi band playing regionally through the Southeast and Southwest. After watching his uncles play at family gatherings, he picked up a guitar in his early 20s. On a diet of Country, Motown, R&B, Classic rock and various other genres, Jonn continued learning his chosen instrument and he worked in various bands playing all types of music.
Once he heard the blues, he knew he had found his place. Richardson's partnership with Diunna Greenleaf and his role in the Blue Mercy Blues Band and the support of the Blue Shoe Project in Dallas TX led them to the International Blues Challenge in Memphis TN in 2005.  That same competition Richardson was honored with the Albert King Award, the most promising blue guitarist of the competition.
 
In 2007 Jonn played on the Grammy winning album The Last of the Mississippi Delta Blues Men.  He continues Perkins' legacy by working with the Pinetop Perkins Foundation. You can hear his influences on his various recordings and live. Richardson has had the pleasure to work with players such as Diunna Greenleaf, Otis Taylor, Bob Margolin, Hubert Sumlin, James Cotton, Bob Stroger, Willie "Big Eyes" Smith, Anson Funderburgh, Ronnie Earl, Rich Del Grosso,  and many, many more.
 
Jonn has released two CDs with other artists.  In 2011 Jonn released Time Slips on By with Rich DelGrosso to great reviews.  It garnered a Blues Blast Nomination for best Traditional Album and was named one of the top 100 blues CDs by Billboard Magazine  of 2011. In 2013 Jonn teamed up with Sean Carney to release Drivin' Me Wild.   This album also got great reviews as served as the basis for several European tours.
 
In November 2015 Jonn released his first solo Album, Tengo Blues.  Produced by Answon Funderburgh this effort charted in the top 10 blues charts for months and garnered rave reviews throughout the country.  It also and earned him a Blues Blast Award nomination for best new artist in 2016.

In May 2017 Jonn won the Blues Music Award from The Blues Foundation for Best New Artist Debut Award for Tengo Blues!
 
Jonn Del Toro Richardson continues to tour extensively both in the U.S. and Europe.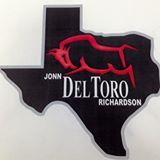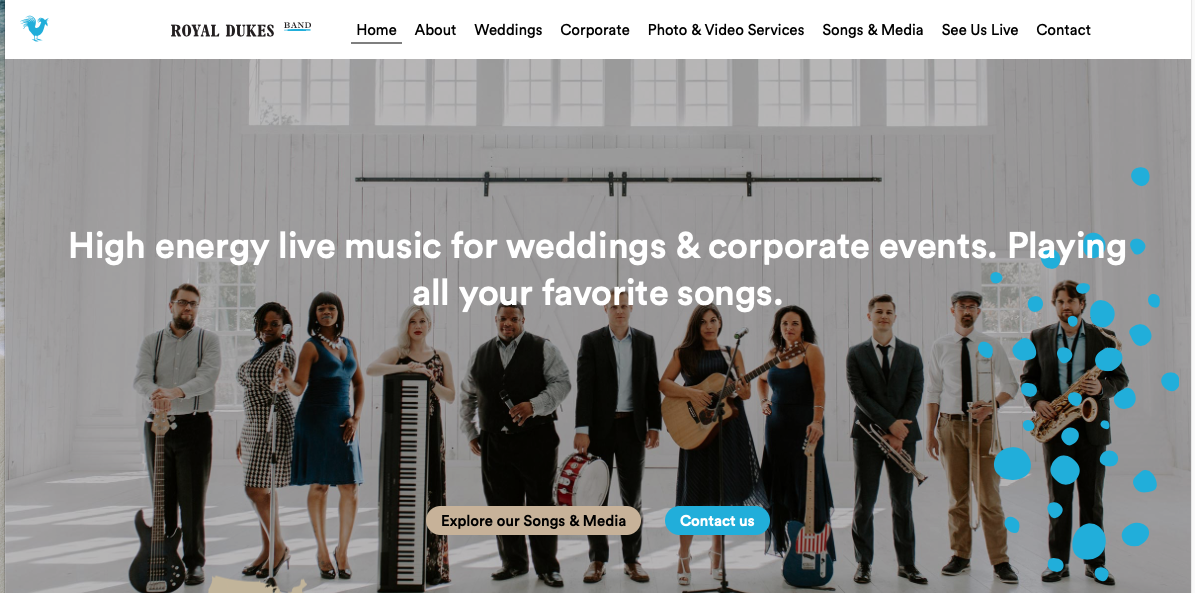 Royal Dukes 
We're live music experts, wedding enthusiasts, and party starters. We're a premium, customizable 3-14 piece band specializing in high-energy music for festivals, weddings, corporate events, and private functions - at a sensible price. We infuse every event with energy and fun and pride ourselves on filling dance floors.